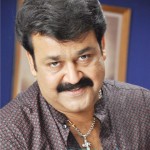 After the hit movie 'Shikaar', with Mohanlal, scriptwriter S Sureshbabu is giving final touches to his new movie again with the superstar in the title 'Talkies'. The movie which will be the sixth script from Sureshbabu, will have Mohanlal in double roles as a father and son named Shiva Shankaran Nair and Ravindran Nair.
The movie will tell a plot in the backdrop of a small theatre which was centre of the activity in the village named Ramanthuruthu. SureshBabu has found out many rustic characters to fill in the screen space with Mohanlal. 'Talkies is expected to be on the sets by the end of this May.
Apart from Shikaar, the other works of Sureshbabu includes Dadasaheb, Thaandavam, Swarnam, and Five fingers.