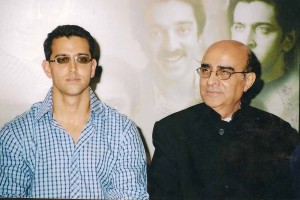 Everybody applaud and admire stars and superstars of the industry. But real star makers are those whom these stars and superstars admire and they are none other than the acting gurus who believed and polished the actors when they were nobody. One of the prominent name amongst them is that of Kishore Namit Kapoor who is behind the biggest names in the industry like Hrithik Roshan, Kareena Kapoor, Saif Ali Khan, Priyanka Chopra, Akshay Khanna, and Ranveer Singh.
So much is his credibility that for any star son to start his/her carrier, it is now almost mandatory to join Kishore Namit Kapoor's acting institute. But according to him "I'm just a tool to polish and bring forward whatever is already in an actor. But yes, the love and affection I get from my ex- students makes me feel proud of them."
Teachers are the pillars of any industry and such humble nature really speaks volumes about the values of the entertainment industry.