"Wannabe Model like Poonam Pandey Create Fake Controversy in Cricket and Get Movie, Is It Right or Wrong " Says, Vinitha Menon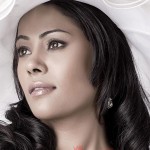 Cricket and movies have grown into religions followed throughout India. So when stories involving personalities from both the fields start doing the rounds, these garner the maximum attention from public. This is the latest publicity stunt adopted by models who want to make it big in Bollywood. Their modus operandi is to get linked up with the most popular cricketers during the IPL match and be noticed in all the matches. This way everybody starts to recognize the starlet and her purpose is achieved.
Vinitha Menon said, "Every model wants to become famous, and a short n sure formula to it is through controversy. As cricket is the most famous game in India and very close to people's hearts, it's very simple to get publicity through Cricket. Most of the models have started using this ultimate formula (cricket+controversy) to become famous. There are many such examples like Rozlyn Khan, Poonam Pandey, Nupur Mehta, and Sherlyn Chopra …etc who used cricketers to become famous."
"Now as IPL Fever rises high again and has the audiences' full attention to it, our actors/models are simultaneously seeking opportunity involving some IPL Controversy", Vinitha added.
During the World Cup 2011 Poonam pandey became famous through her outrageous statement where she claimed that she will strip herself when India wins the World Cup. Even Nupur Mehta got her 2- minute fame in Cricket Match-Fixing controversy. Every model defines her own route to fame. Some choose the easy way out while some others opt to fight it out.