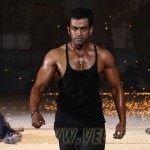 It is the turn of Prithviraj to attract the attention of Bollywood's rumour mills. With Prithvi's debut Bollywood movie Ayyah getting ready for release, his female lead Rani Mukharjee is said to be the unofficial PRO of the Malayali star in the industry.
The actress who confessed sharing a good chemistry with Prithvi in their maiden movie recently is reported to have cajoled her much-rumoured boyfriend Adithya Chopra to sign him in Yash Chopra's next film.
At the same time, Prithvi is also in talks with Prawaal Raman for another Bollywood project. Prithvsi is definitely going places.