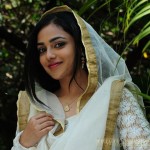 One of the most eagerly awaited movies of the year, 'Usthad Hotel' will grace the theatres by the 22nd of this month. Directed by hit maker Anwar Rasheed after a couple of silent years, the movie will be the second flick from Dulqar Salman, the son of Megastar Mammootty, who made an impressive debut with the movie 'Second show' which emerged the first hit of 2012.
The movie scripted by Anjali Menon will narrate the bonding of an old man who runs a hotel at the Kozhikkod beach with his grandson. Thilakan plays the role of the aged man in the movie , which will be in fact one of the best roles from the star in his comeback. Nithya Menon is the heroine of the feel good flick, which will have a gang of youngsters in its cast lines.The songs 'Appanggal' and 'Vaathilil' set to music by Gopi Sundar are already chart toppers.
Produced by Listle stephen in the banner of Magic frames, the movie is expected to repeat the Box Office Success of the previous endeavours of the director and producer, and of course its lead star.