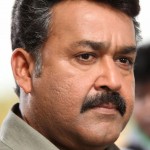 Ladies and Gentlemen, sit up and take notice! Director Siddique and Mohanlal will be reuniting for a Mollywood film after two decades.
Titled as Ladies and Gentleman, this film will see their reunion after the successful Vietnam Colony.
During the years in between, both Siddique and Mohanlal have reached great heights with Siddique being dubbed the director with the Midas touch after the stupendous success of his film Bodyguard.
This film established Siddique's directorial prowess after being remade across the South Indian industries as well as Bollywood.
Already busy with the work of his Hindi project, Ladies and Gentleman will begin only by the beginning of next year. Produced by Antony Perambavoor, the story as well as the dialogues are penned by Siddique.