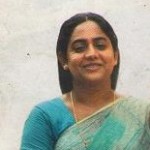 Director Suresh Unnithan who was last seen in Rishyasringan 14 years back will now be breaking his hiatus with a film Nagabandham.
This will have Lal as the central character with Lekshmi Sharma, Lena, Sukumari, KPAC Lalitha and Innocent in prominent roles.
Suresh sheds light on the story, "This is a period film set in 1957. Lal plays the role of a pulluvan and Lekshmi is his wife.
Lekshmi will be seen in Mollywood after a hiatus. Lal is a man well-versed with the Nagapathu and has certain powers to attract people.
An untoward incident in his life happens which affects his personal life too. This film also touches on the feudal system present at that time."
The shoot of this film will begin in October and the story, screenplay and dialogues are by Dr Ambady, an IAS officer.