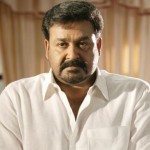 Sagar Alias Jacky will be back. Director K. Madhu is planning on making a sequel of the yesteryear hit movie Irupatham Noottandu.
Filmmaker K. Madhu says, "I don't consider Amal Neerad's Sagar Alias Jacky as a sequel to the original version of the film. I have something in my mind and if Mohanlal agrees to act in my movie, then he will play the lead."
An action-thriller movie in the late 80s, Irupatham Noottandu was one of the biggest hits in Mohanlal's film career. The director is yet to decide upon the cast and crew of the sequel.