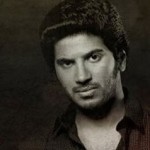 After the resounding success of Usthad Hotel, Dulquer's third movie has been announced and all eyes are on Roopesh Peethambaran who has bagged Dulquer's dates for his debut directorial film titled "Theevram" which will kick-start soon.
Revealing the details of the project, Roopesh says, "It will be a fast-paced suspense thriller and will have a rustic ambience.
The shoot will happen in and around Ernakulam and in Athirapally in Chalakudi. The lead actress would be a fresh face.''
Others in the cast are Sreenivasan, Ria Saira (who acted the part of Rima's sister in 22 Female Kottayam), Vinay Fort, Anu Mohan and Vishnu Raghav. Though Dulquer's Martin Prakat film is still on the cards, that will be happening only after Roopesh's flick.
Dulquer will be cast by Sameer Thahir in his film in addition to Dulquer's Kollywood project. Looks like these projects will keep Dulquer busy for the larger part of the year.