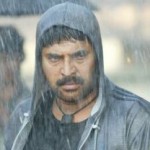 Most of the technicians in Mollywood are branching out independently. It must be a natural progression or a change in order. The latest to branch out so is Marthandan. He is one of the busiest assistant directors, Usthad Hotel being his recent project.
But he has now, in his own new project, decided to wield the megaphone. While titles like Mudiyanaya Puthran are doing the rounds, Marthandan negates this.
The title is yet to be decided, but Superstar Mammootty will be playing the lead character in his directorial debut.
Sources say the film is likely to be an entertainer. The cast and other details are in the final stages and would be announced soon.